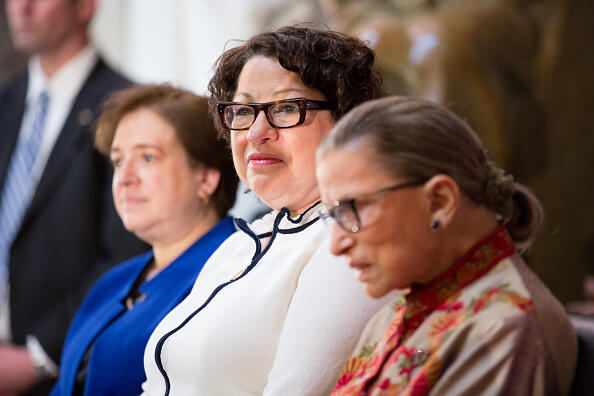 U.S. Supreme Court Justice Sonia Sotomayor will be in the Capital Region for the next two days.
She's scheduled to visit Albany Law School this evening, and will receive the school's Kate Stoneman Award, presented annually to people in the legal profession who have demonstrated a commitment to seeking change and equal opportunities for women.
Tomorrow, Justice Sotomayor is slated to receive an honorary doctorate from the Sage Colleges. She'll speak at 11 a.m. at Sage's campus in Troy. That's followed by a public event tomorrow evening at UAlbany's SEFCU Arena.
Chief Justice John Roberts is scheduled to attend an on-campus event at RPI on April 11.
photo: Getty Images