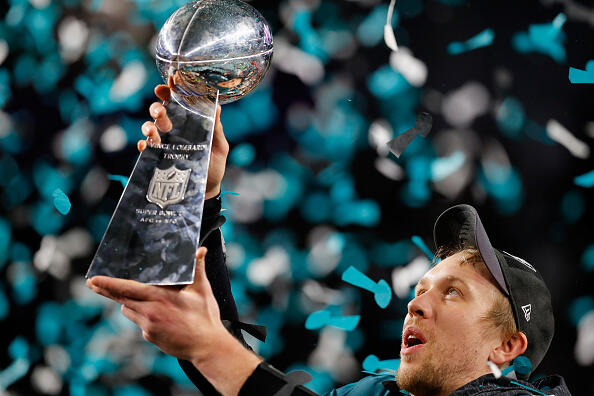 It's a happy day across America (everywhere except New England of course) as Brady, Belichick and the mighty New England Patriots lose a heartbreaker in the Super Bowl. Don't get me wrong. I'm not happy my Pats lost, but I do see a bright side.
First of all, going to eight Super Bowls this century and winning five of them is more success than any fan can reasonably expect. Beyond that, I am truly happy for the Eagles and SOME of their long-suffering fans. The Eagles were fearless and deserved to win.
I'm also thrilled for Kelly and her family. The Eagles' improbable run after losing their starting QB had a mystical quality to it especially for the Lynch family. Kelly lost her dad, Dan Lynch, last summer. He was truly devoted to the Eagles, even hoping to catch a game on TV during his final few days (although it was June).
The fact that the surviving Lynch family members could share this victory together makes me happy.
And how 'bout some even better news for you Pats-haters? I believe this is the end of the dynasty. New England is losing its offensive and defensive coordinators and perhaps their tremendous 70-year-old offensive line coach.
There are rumors Belichick is unhappy and Tommy Boy will be 41 next year with no QB heir-apparent.
So enjoy your hate America. For you, the good times have just begun. - Chuck
Photo: Getty Images