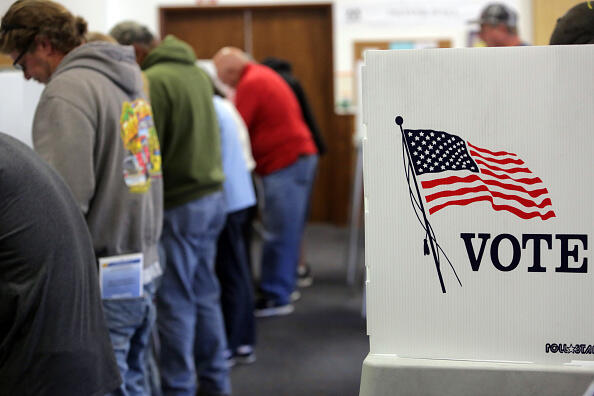 Tuesday was Congressional Primary Day in New York.
In two area congressional districts, a very crowded field of Democrats is somewhat less so.
Seven were looking for the chance to take on incumbent Republican John Faso this fall.
Attorney Antonio Delgado declared victory a little before midnight.
In the North Country, former St. Lawrence County legislator Tedra Cobb outpaced four other Democrats, picking up about 55% of the vote, and will face off against incumbent Elise Stefanik this fall.
Stefanik later issued a statement, calling Cobb the product of a weak, divisive Democratic primary, and an out-of-touch, liberal, hyper-partisan tax-and-spend candidate.
Photo: Getty Images