Andrew Cuomo Begins His Third Term As New York State Governor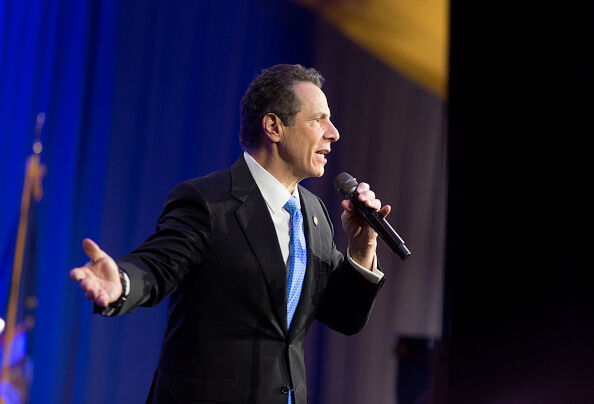 Andrew Cuomo is officially beginning his third term in office as governor after being sworn in on Ellis Island.
During his inaugural address, Governor Cuomo said the "American promise" is at risk.
He added that white supremacy, anti-Semitism, and the threat of mass shootings are on the rise, leading to a social depression among Americans.
Cuomo says while he doesn't fault the Federal Government for causing division among citizens, he does feel they took advantage of fear and frustration for political gain.
Governor Cuomo went on to vow that he will propose the most progressive agenda in New York State history within his first 100 days.
He mentioned the legalization of marijuana, criminal justice reform, and protecting the woman's right to choose.
With his voice rising in intensity, Cuomo said the region will rise not by building a wall, but by building new bridges and airports.
The governor said what makes New York great is an intolerance for hate, and a belief in being united for the common good.
Meanwhile WGY Capital Correspondent Ken Lovett, Albany Bureau Chief for the New York Daily News, says that Governor Cuomo wants to get off to a fast start in the upcoming legislative session.
As far as a possible Presidential run, Lovett says that he believes that at this point, Cuomo will not be running, but Lovett says it would not be a great surprise if Andy Cuomo changes his mind and decides to run.
Photo: Getty Images