New York Maple Week is Back!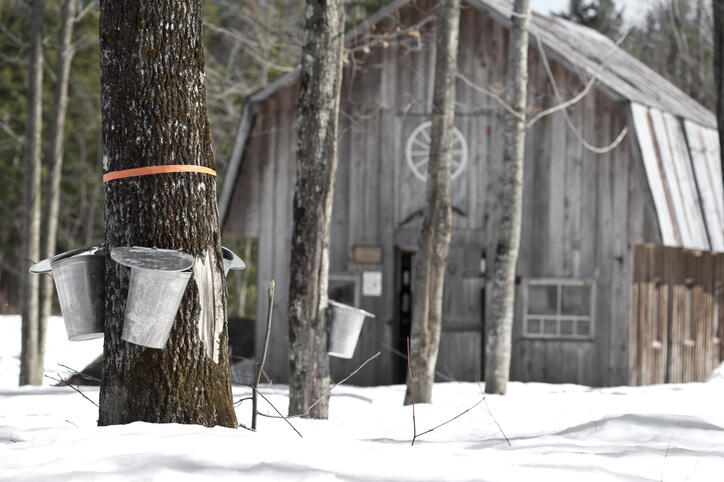 New York Maple Week is officially underway.
During Maple week, maple farms across the state invite visitors to experience first-hand how maple products are made.
New York is the country's second largest maple producer, behind Vermont.
MaryJean Packer, of Upper Hudson Maple Producers, tells WGY the best part is seeing the entire process, from tree to table.
"Well that's really the highlight, you can taste maple syrup year-round, but these are the only two weekends, all year, where folks can come out and see where the real maple syrup comes from, and how it's made."
Packer adds that the farm tours being offered give visitors an up-close experience.
"Almost all the farms in our area, there's 29 this year, almost all 29 will have a walk out to the woods or at least out to a tree, to see how the sap comes right out of the tree."
The sugar house tours held during the Maple weekends are free and open to the public.
Emily Lang, of Riverside Maple Farms, says in addition to tours of maple-producing facilities, local restaurants are showing that maple is more than just syrup on pancakes.
She says the Waters Edge Lighthouse, for example, is doing a maple bacon-wrapped scallop, Dairy Circus out in Scotia is doing a maple bacon sundae, and Turf Tavern, also in Scotia, is doing a maple bourbon pork chop and a maple bourbon smash drink.
Lang says all the participating restaurants are listed on Facebook.
Maple week runs through March 31st.
Photo: Getty Images