Trial of NXIVM Leader Keith Raniere Continues Next Week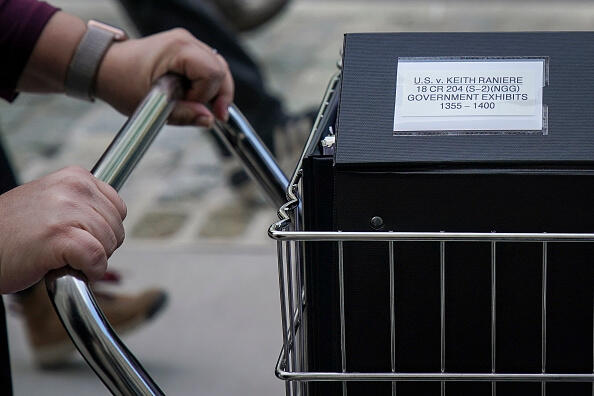 The trial of NXIVM leader Keith Raniere will resume next week in federal court, in Brooklyn.
Last week, recordings were played, made by Smallville actress Allison Mack, while on walks with Raniere.
In the tape, Raniere talks to Mack about the branding ritual performed on women, as initiation into a secret group within NXIVM, called, "DOS."
Reniere says on one recording, "the women being bred should be completely nude and sort of held to the table, sort of almost like a sacrifice; I don't know if that's a feeling of submission."
In the recordings, Raniere also talks about the importance of recording the brandings, to be used as, "collateral," should any of the women turn against him.
Sentencing for Mack, who has already pleaded guilty to one count of racketeering conspiracy, one count of racketeering, including extortion and forced labor, and charges that she manipulated women into becoming sex slaves, is set for September 11th.
Photo: Getty Images