Chuck's Blog - Trump Travel Ban: Facts vs Hysteria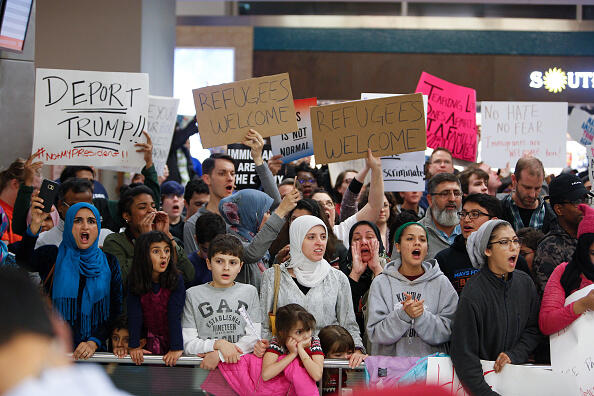 Photo: Getty Images
It was a great weekend for the ACLU which raked in $24-million in donations and also quite lucrative for pandering Democrat politicians who are sending out blanket emails and are in heavy fundraising mode. Senator Chuck Schumer tried to work up some crocodile tears at a news conference and Governor Cuomo even set up another of his special hotlines so he can personally benefit politically from the latest Trump "outage" involving immigration.
Kelly and I talked about it this morning and also got the latest from WGY National Correspondent Mike Watts. - Chuck

Chuck and Kelly
Want to know more about Chuck and Kelly? Get their official bio, social pages & more on News Radio 810 & 103.1 WGY!
Read more