Chuck's Blog: Media Ignores Hero Cop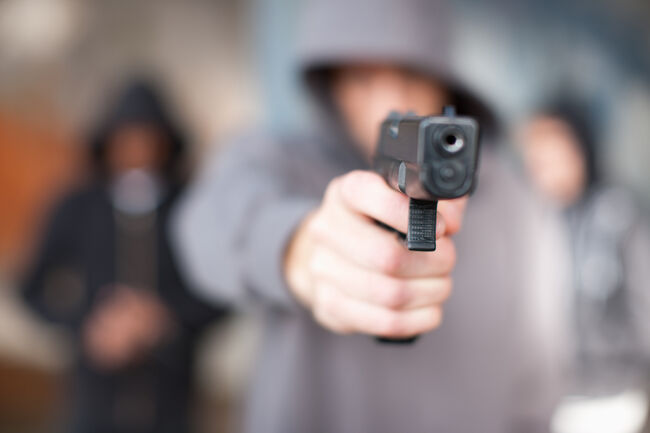 I've often said media bias is not necessarily found in the stories news organizations cover, but rather the stories they either downplay or ignore. Wednesday there seemed to be an appalling lack of coverage of a hero cop in Illinois, an armed school resource officer, who went after an armed 19-year old former student. The teen fired shots near a gym where kids were practicing for their commencement ceremony. When confronted, the 19-year old ran away and Officer Mark Dallas went after him. The suspect fired several rounds at the officer...Dallas returned fire...wounded the kid in the shoulder...and made the arrest. Officer Dallas saved lives. Probably a lot of them.
Kelly and I were shocked at how little coverage this story received. In fact, it's even missing from several major news web sites this morning. Why? Here are some theories based on my experience in the news business: The incident doesn't fit the narrative that guns are bad and have no place in schools, even in the hands of a trained police officer. There is also the prevailing bias in some newsrooms that a lot of cops are power-abusing racists who are trigger-happy. Many news organizations, NBC News in particular, love to give prominent coverage when there are questions about whether a police shooting of a suspect was appropriate. While such cases obviously are newsworthy and deserve scrutiny, NBC on more than one occasion in recent months has downplayed or simply ignored major facts that might help defend the cops' actions such as: it was dark; the suspect had what looked like a gun; the suspect actually did have a gun; he was out of his mind on drugs and violent; the original 9-1-1 call said the suspect was armed and dangerous.
To its credit, NBC Nightly News led last night's newscast with the hero cop story. I was shocked. But this morning the story is nowhere to be found on nbcnews.com. NBC did however, find room on its web site for a story about the Las Vegas shooter supposedly ranting about "gun control." I was NOT shocked.
All we should expect is fair and equal treatment of all such stories. - Chuck
Kelly and I talked more about this during today's show:

Chuck and Kelly
Want to know more about Chuck and Kelly? Get their official bio, social pages & more on News Radio 810 & 103.1 WGY!
Read more