Chuck's Blog: Huge Scotus Ruling on Unions. Don't Fall for the Hysteria.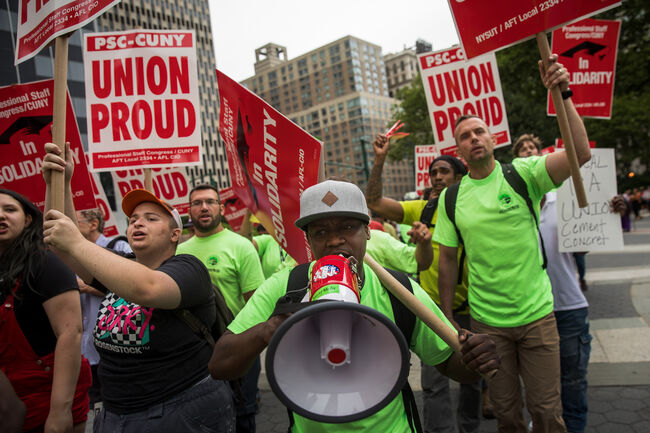 The U.S. Supreme Court has ruled that workers in the public sector can't be forced to contribute to unions and already there's a huge and hysterical misinformation campaign underway that insults our intelligence. Governor Cuomo is blaming "billionaires and extreme conservatives" who want to destroy the working man. CSEA Executive Vice President Mary Sullivan, in a stunningly bold but misguided reaction, blames, "corporate CEO's and greedy corporations." Wow.
Here's the truth. The ruling doesn't impact any union member, company or "greedy corporate CEO" in the private sector. The ruling doesn't restrict or prevent membership in any of the existing public employee unions. What's the problem then? The unions are afraid of losing perhaps 10%-30% of their dues-paying members and the politicians, almost exclusively Democrats, are afraid their union masters...ur, benefactors....could lose some political clout.
This ruling will give workers a choice and the unions now simply need to earn their dues by effectively explaining the benefits of membership.
Kelly and I talked about these issues, and scare tactics, this morning and we were joined by WGY Political Analyst, (full disclosure...he's a Republican), Peter Guidarelli:
We also spoke to WGY Legal Analyst Chas Farcher about the ruling and the pending retirement of Justice Anthony Kennedy:

Chuck and Kelly
Want to know more about Chuck and Kelly? Get their official bio, social pages & more on News Radio 810 & 103.1 WGY!
Read more