Top Ten Travel Tips for Thanksgiving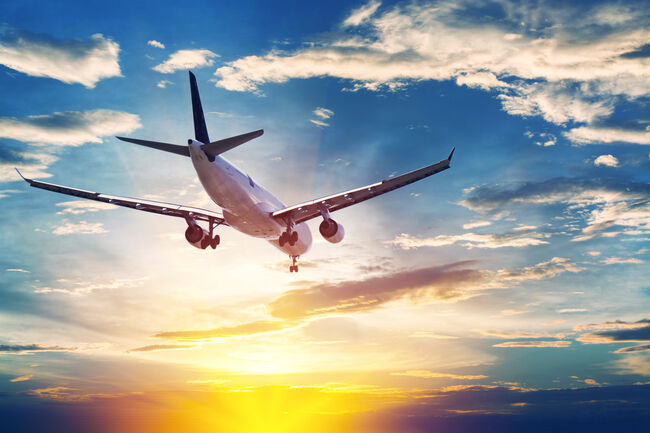 Aviation Specialist Jay Ratliff says that this year's Thanksgiving Holiday will be the busiest ever with an increase of 7% of travelers from last year. Over 25 million people flying between November 16th and November 26th. Ratliff has a few tips to help make traveling during the holiday season less stressful.
The busiest day to travel will be the Sunday after Thanksgiving - Plan accordingly.
Check in Early - It's no longer a recommendation. Airlines are pushing for on time departures more than ever and if passengers are not at the gate at least 20 minutes before departure, they could lose their seat to a standby passenger.
Make Sure Bags are ID'd - Passengers should place ID name tags on their checked and carry on bags. In addition, place a copy of the itinerary in the checked bag. That can help agents route the bag to the passenger's current location.
Visit TSA.gov - If you haven't traveled in a while, go to www.tsa.gov to check out recent changes to security or baggage allowances.
Get a Seat Assignment - If flights are oversold, anyone without a seat assignment is placed on standby. You should reconfirm your reservation before the day of departure to make sure the flight times are the same and that the seat assignments haven't changed.
Select the Best Seat - Seatguru.com is a great site to use to check where the best seats on the flight are including seats that recline and that have outlets near them. It can also tell you what seats to avoid.
Track your Flight - Use flightaware.com to track your outgoing flight information. It also allows others to track your progress.
Do Not Touch Anything - Airplanes are disgusting. You should avoid contact with any of the items in the seat pockets. Wipe down the seat and tray with an alcohol wipe.
Do Not Leave the Airport Without Your Bags - If your luggage doesn't arrive at your destination when you do, do not leave until you have filled out a delayed luggage report. Your claim must be filled out within four hours of your scheduled arrival in order to have a basis for a claim later.
Complain to the DOT - More than 99.9% of people who have a complaint, only complain to the airline. Complaints instead should be directed to the Department of Transportation so there is a record of the issue. Complaints that go to the airline are no counted as a service issue with the DOT.

Chuck and Kelly
Want to know more about Chuck and Kelly? Get their official bio, social pages & more on News Radio 810 & 103.1 WGY!
Read more