Happy Hour: $8k Returned to Limo Crash Widow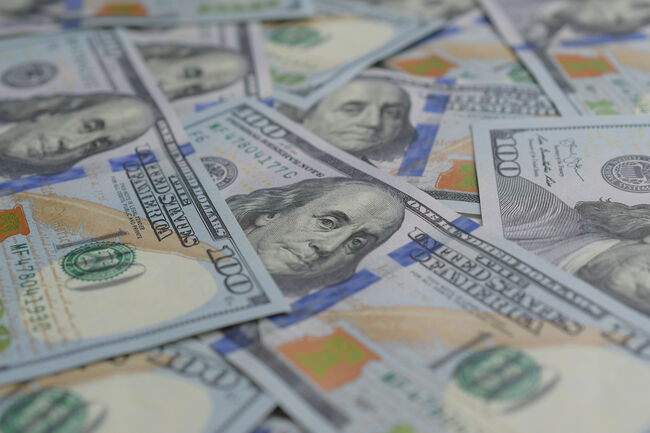 Terry Brubaker was making a routine trip to Hannaford in Gloversville last week when she saw money on the road flying all over the place... 20's, 50's, 100's. She scrambled to gather up $8,000 dollars and immediately drove to the Fulton County Sheriff's Department. As it turns out, the woman who lost the money was there filing a report, and it was Kim Steenburg, the widow of Rich Steenburg, who was one of the 20 victims of the Schoharie limo crash. She was supposed to be in that limo, but she wasn't feeling well and stayed home. Kim Steenburg said she had placed the money on the roof of her car before buckling her niece into her car seat and got distracted. She couldn't say enough about how grateful she was for good people like Terri.
It turns out, much of that $8,000 was going towards a week-long cruise to the Bahamas for what would have been a group honeymoon with her husband, his brother and his new wife, who were also in the limo. Instead, thanks to Terry Brubaker's honesty, she went with her sisters and some friends, brought along some ashes and says they were all with her on that cruise.
A woman in Canada decided to sell her million dollar home... for just $25 and a heart-warming essay.
It's a 5,000 square foot home with amazing views. But, she has developed health issues and can't get up the stairs anymore. So, the former librarian has come up with a creative way to sell the house. She has created a contest on social media. Potential buyers would pay $25 to submit an essay on why they should own the house. She says she's looking for just the right person and not someone looking to make a buck.
You can find more information about how you can submit your essay here.
And finally, an Army vet in Nebraska needed a ride to the emergency room after he lost feeling in his legs. He called his sister in Florida and told her he couldn't call 911 because he's on disability and if the ambulance workers didn't think his condition was life-threatening, he might have to pay the medical bills in full. There were only two cab drivers in town and no Uber either. His sister tried to call his social worker, but ended up calling Jimmy John's instead.
The manager realized she had the wrong number but she kept talking so, he told her he would help. While he kept her on the phone, he sent a co-worker to the vet's house to pick him up and bring him to the hospital.
He got the treatment he needed and is recovering. And, Jimmy John's responded by sending a new car to the delivery guy who's been driving around in a hanged up car after hitting a deer.

Chuck and Kelly
Want to know more about Chuck and Kelly? Get their official bio, social pages & more on News Radio 810 & 103.1 WGY!
Read more