Kellyanne Conway Previews Trump's State of The Union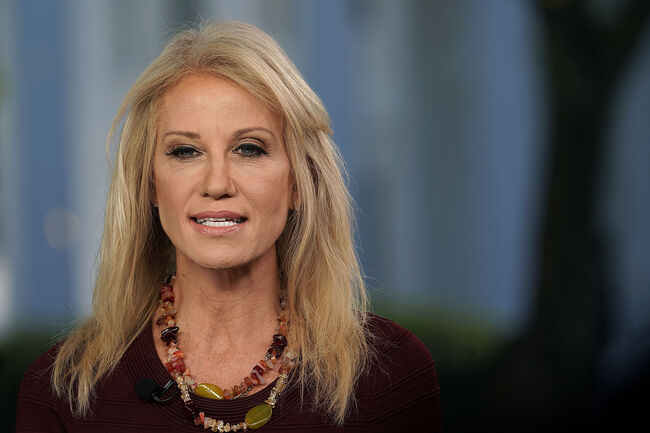 Senior White House adviser Kellyanne Conway says President Trump  will use his State of the Union Address tonight to urge Americans to come together and reject the politics of "resistance," saying the impact of his policies is what matters. 
She talked with reporters at the White House yesterday and said Trump will urge more bipartisan cooperation on key issues. She noted Trump will also highlight the strong economy. Conway would not say whether Trump will declare a national emergency at the southern border. She argued that it is not his preferred option but said he has the absolute right to do so.
A declaration of national emergency could allow Trump to divert Defense Department dollars to help construct a massive border wall. It would likely provoke an immediate court challenge from House Democratic leaders, who have refused to give Trump billions of dollars for the wall.
Trump's demand for border wall money prompted the recent partial government shutdown. Another shutdown may be looming when a temporary spending measure expires on February 15th.
Photo: Getty Images

Chuck and Kelly
Want to know more about Chuck and Kelly? Get their official bio, social pages & more on News Radio 810 & 103.1 WGY!
Read more