Happy Hour: Fan Buys Fake Tickets, Dave Chappelle Gives Her Real Ones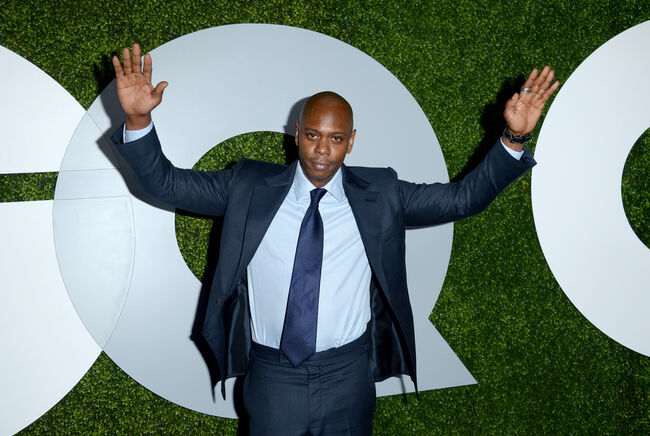 A couple from Charlotte, North Carolina are huge Dave Chappelle fans. So, for Valentine's Day, the wife surprised her husband with tickets to see the comedian that weekend. Her husband is in a wheelchair, so she spent a fortune and about accessible seats. She bought them on Craigslist and the seller took their money and never sent their tickets.
A local news station did a story on it and Dave Chappelle's people saw it.
The couple decided to go out to dinner instead at a restaurant near the theater where Chappelle was performing. Then... the comedian himself showed up at their table with tickets to the show.
Chappelle says he was happy to help them out... and that you should always know where you're buying tickets from.
In Florida an 89 woman was stopped at a gas station. She was having trouble getting back into her car because her legs kept giving out on her. Her husband was there too, but he is 100 years old and couldn't help her much.
Three young guys spotted what was happening and helped her get into her car. Then they helped her husband with his walker. A cop was nearby and happened to capture it on video. It was posted to Facebook and has been shared over 5 million times.
One of the guys says he didn't know it was being recorded and he doesn't think he did anything special. He just did it because he would want someone to do the same for his grandma.

Chuck and Kelly
Want to know more about Chuck and Kelly? Get their official bio, social pages & more on News Radio 810 & 103.1 WGY!
Read more