Happy Hour: St. Baldrick's Raises Money for Cancer By Shaving Heads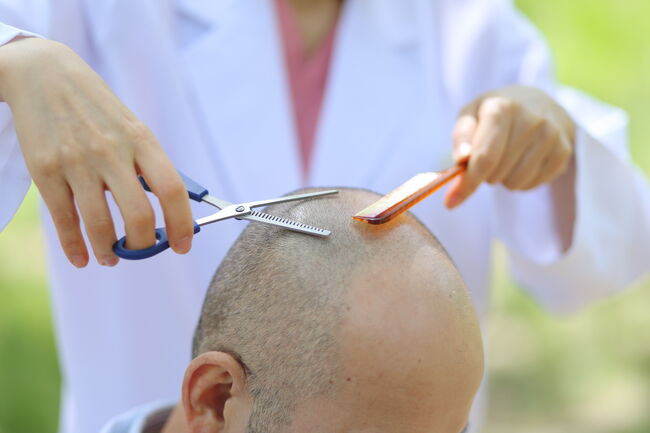 Bald truly is beautiful when it comes to St. Baldrick's. Doctors, nurses, staff from Albany Med and others shaved their heads at a St. Baldrick's fundraiser over the weekend. The fundraiser raises money to battle childhood cancers and shows support for the kids getting treatment, who themselves often lose their hair.  The event started with a parade in Albany and patients rode in fire trucks to the Westmere Fire Department where they did the hair-cutting. Jason DeWitt says his daughter, Olivia, was diagnosed with leukemia. He says events like this mean the world to them.
Olivia is five-and-a-half...doing well..and will finish her treatments this fall. 
A couple of dogs are being hailed as heroes for saving the lives of two toddlers who wondered off from their yard. Their dad was having some sort of medical event and when the rest of the family was tending to him, the tots were able to make their way to the side of the interstate.
Luckily, two dogs were with them and prevented them from walking onto the roadway. Witnesses say the dogs were pushing the kids back to the guardrail, preventing them from walking into traffic. Both kids and their dad are fine and they told police they were chasing a rainbow.
In New Jersey, a teen spent most of his life homeless. But, despite that he managed to get 17 college acceptances. He had great grades, got into the National Honor Society and was even elected President of his class. He is currently waiting to hear from the College of New Jersey though. That's his top choice so that he can be close to his mom.
Photo: Getty Images

Chuck and Kelly
Want to know more about Chuck and Kelly? Get their official bio, social pages & more on News Radio 810 & 103.1 WGY!
Read more