Kamala Harris Drops Out Of 2020 Presidential Race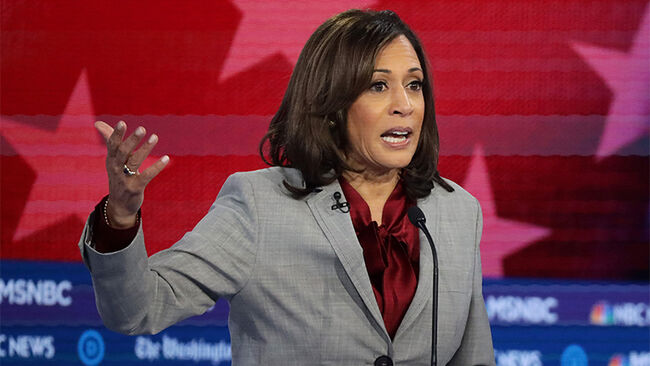 California Senator Kamala Harris is dropping out of the 2020 Democratic primary. Harris surged out of the gate when she announced she was vying for the Democratic nomination for President, but her campaign has failed to gain traction in the crowded field.
"My campaign for president simply doesn't have the financial resources we need to continue," Harris wrote in a post on Medium announcing the suspension of her campaign. "I'm not a billionaire. I can't fund my own campaign. And as the campaign has gone on, it's become harder and harder to raise the money we need to compete."
The decision comes after a new poll found that Harris was polling at just two percent and was trailing former New York City mayor Mike Bloomberg, who was polling at six percent despite entering the race in November.
Harris said she is still committed to helping defeat President Donald Trump.
"And I want to be clear: although I am no longer running for President, I will do everything in my power to defeat Donald Trump and fight for the future of our country and the best of who we are."
Photo: Getty Images

The Buck Sexton Show
Buck Sexton is a former political commentator for CNN, and previously served as national security editor for TheBlaze.com and host of "The Buck Sexton Show" on TheBlazeTV and TheBlazeRadio. He's a frequent guest host for The Rush Limbaugh Show,...
Read more