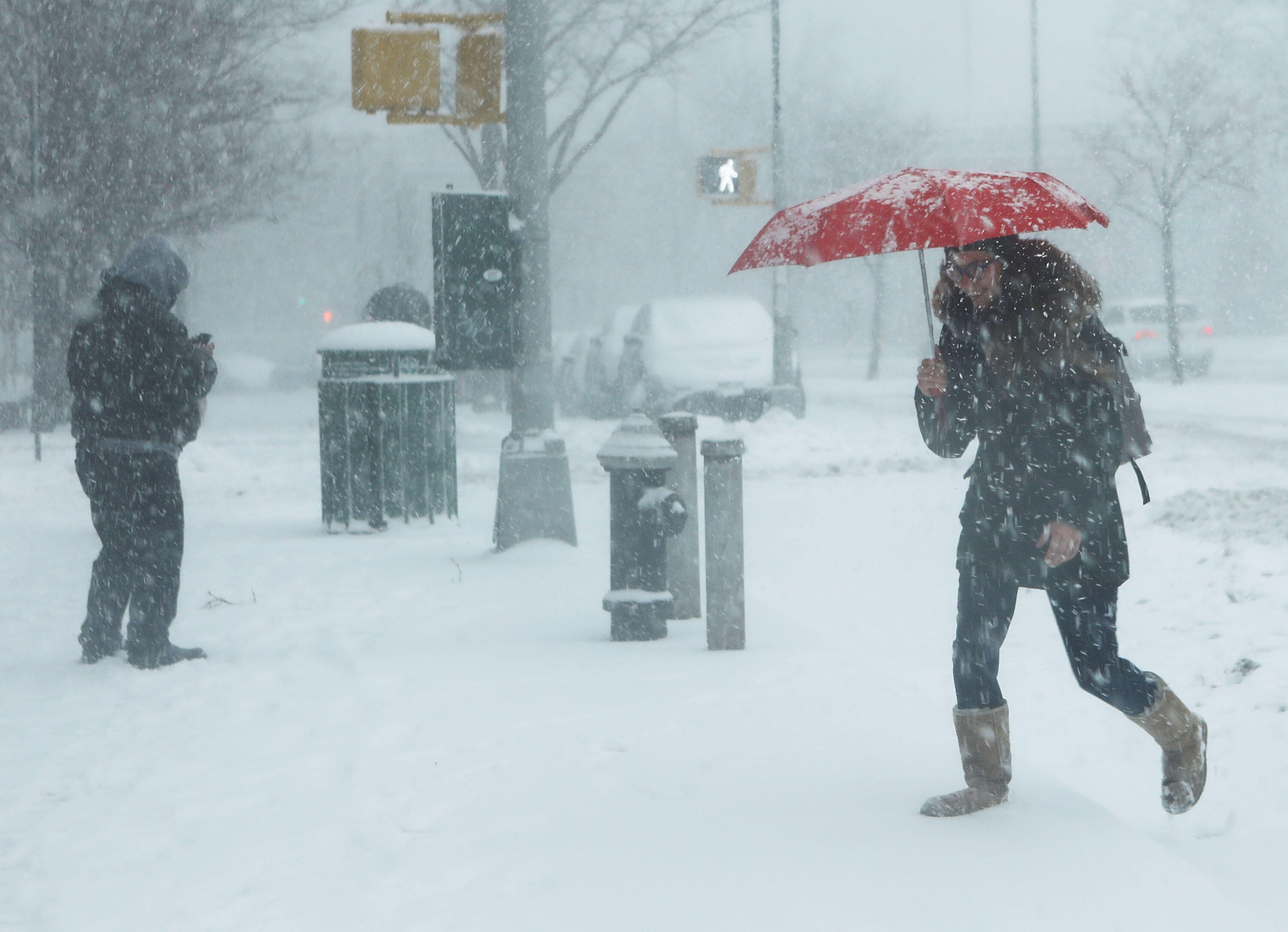 Photo: Getty Images
The City of Albany has declared a snow emergency that begins Thursday night at 8pm. Here's the complete info from the city:
Albany, NY – Please be advised that the City of Albany has issued a SNOW EMERGENCY that will begin at 8:00 P.M. on Thursday, February 9, 2017, at which time all normal parking rules and regulations are temporarily suspended.
During the first 24 hours of the snow emergency, all vehicles must be parked on the even numbered side of the street.
Beginning at 8:00 P.M. on Friday, February 10, 2017, all vehicles must be parked on the odd numbered side of the street for the next 24-hour period.
If you are parked on the wrong side of the street during the snow emergency your car will be ticketed and may be towed.
After the second 24-hour period, please stay tuned for further announcements. For SNOW EMERGENCY information, call 518-476-SNOW or visit the City of Albany's website at albanyny.gov, facebook.com/CityofAlbanyMayorsOffice, and twitter.com/AlbanyCityHall (see other information sources below).
If your vehicle has been towed, call the City of Albany Police Department Traffic Safety Division at 518-438-4000 for information on how to retrieve your vehicle. Snow emergency brochures, which outline all of the Snow Emergency procedures, can be picked up at any City firehouse, police station or branches of the Albany Public Library. Thank you for your cooperation.
IMPORTANT CONTACTS DURING THE SNOW EMERGENCY:
The Snow Emergency Hotline is 518-476-SNOW (7669); for general snow inquiries call the Department of General Services at 518-434-CITY(2489)
To report power outages and determine area repair schedules, call National Grid at 800-642-4272; in an emergency, call 911
If you would like to receive a text or email about a snow emergency, you can sign up for Nixle alerts at http://www.albanyny.org/Government/Departments/PoliceDepartment/Nixle.aspx
Other snow emergencies in effect .
East Greenbush
The town says a snow emergency is in place until 12 a.m. Friday so plows can clear town roads. No parking is allowed on town roads until the snow emergency ends.
Green Island
The village declared a snow emergency requiring all vehicles to be removed from village streets by 8 a.m. Friday until all roads are cleared. Residents may park at Veterans Memorial Stadium, Ford Motor Co. parking lot, Cannon Street (behind the Paine Street Park), 11 Hudson Ave. municipal lot, Cornerstone municipal lot (next to the Green Island Bridge) and the Lafayette Park lot beginning at 6 p.m. Thursday.
Rensselaer
The city's snow emergency will be in effect beginning at 8 p.m. Thursday. No parking will start on the odd side of the streets for 24 hours. After 24 hours, there will be no parking on the even side of the street. Vehicles in violation can be ticketed and towed.
Rotterdam
A snow emergency was declared, forbidding parking on roads in the town until further notice.
Waterford
A snow emergency is in effect in the village until all roads have been plowed. Vehicles will be towed if they interfere with efforts to plow, village officials said.
Saratoga Springs
The city declared a snow emergency beginning at 9 a.m. Friday. All vehicles on city streets (except alternate-side-parking streets) must be moved to a plowed or cleared area. All vehicles must be moved every 12 hours until 9 Sunday.