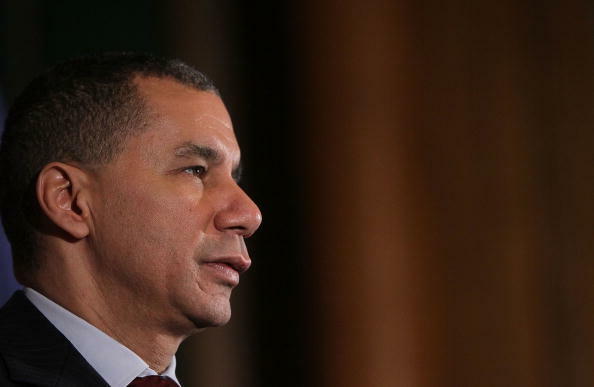 Photo: Getty Images
Thank you David Paterson. The state's first, and only, African-American governor, appearing on News Radio 810 & 103.1 WGY in Albany, NY on MLK Day, displayed remarkable candor, common sense and a desire to bring us all together rather than tearing us apart.
Paterson says anti-Trump protesters, including civil rights icon, Congressman John Lewis, are misguided for boycotting the inauguration and protesting the Trump presidency. Paterson says Lewis was wrong to call Trump "illegitimate" due to Russian hacking, "Even if he's right (about the hacking) I don't see how that deprives Donald Trump of winning the election."
Paterson says people on both sides, including President-Elect Trump, are out of line, "We've all become outrageous," and he criticized many of the most visible and vocal anti-Trump protests, "They come across, almost, as opportunities to get attention."
The former governor says if the anti-Trump forces, including Lewis, really want to honor Dr. King "in the truest sense of the civil rights struggle," they should try to win hearts and minds. "I would prefer everybody go to the inauguration, be respectful, let the president be inaugurated and then go out and protest whatever way he tries to change," said Paterson.
What Paterson said is so obvious that it's sad it needs to be said at all. But Governor, thank you for saying it. -Chuck
Here's the interview with Former New York State Governor David Paterson.