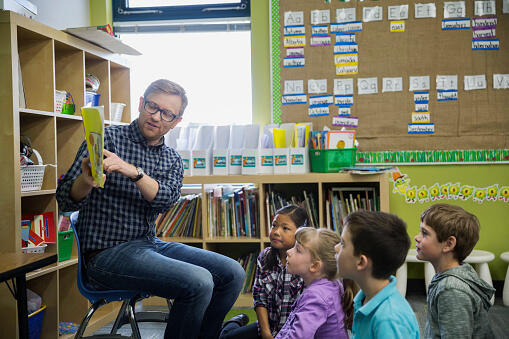 A new report from State Comptroller Tom DiNapoli's office says nearly 60 school districts in upstate New York are "fiscally stressed."
Of that number, DiNapoli's office says 11, including the Hudson Falls Central District in Washington County, are either "significantly" or "moderately stressed." That term, by the way, is based on a variety of factors that include year-end fund balance and short-term borrowing. Using a formula, DiNapoli's office creates an overall fiscal stress score for an individual district.
Five other districts in the region, Broadalbin-Perth, Greenwich, Gloversville, Rensselaer, and Oppenheim-Ephrata, are considered "at risk" for fiscal stress.
But, the report also commends districts like Watervliet and Corinth, among others, who've made significant financial improvements.
photo: Getty Images
Here is the release from DiNapoli's office....
DiNAPOLI: 59 SCHOOL DISTRICTS IN FISCAL STRESS
Eleven Schools Considered in Highest Levels of Stress
Fifty-nine school districts have been designated as fiscally stressed under New York State Comptroller Thomas P. DiNapoli's Fiscal Stress Monitoring System. This is a decrease from 82 districts that were listed in stress last year and 90 the year prior.
This is the fourth year DiNapoli's office has assessed and scored the financial stability of school districts. The latest round of scoring designated two school districts in "significant fiscal stress," nine in "moderate fiscal stress" and the remaining 48 as "susceptible to fiscal stress." The scores are based on the evaluation of 671 school districts with fiscal years ending on June 30, 2016.
"Fiscal stress in many school districts has declined, especially for those in the most severe condition," said DiNapoli. "School officials should be commended for working to keep their districts out of financial harm, but should be careful not to amass excessive levels of fund balance in order to do so."
Using financial indicators that include year-end fund balance, short-term borrowing and patterns of operating deficits, DiNapoli's monitoring system creates an overall fiscal stress score which classifies whether a district is in "significant fiscal stress," in "moderate fiscal stress," is "susceptible to fiscal stress," or has "no designation."
The two school districts that were classified in "significant stress" were: Hempstead (Nassau) and Wyandanch (Suffolk).
The nine districts considered in "moderate fiscal stress" were Amityville (Suffolk), Bedford (Westchester), Clifton-Fine (St. Lawrence), Cortland (Cortland), East Aurora (Erie), East Ramapo (Rockland), Eldred (Sullivan), Hudson Falls (Washington) and Utica (Oneida).
According to a report released by DiNapoli today in conjunction with the fiscal stress scores, school districts found to be in fiscal stress are more likely to have a high level of poverty and low graduation rates.
The Comptroller's report also noted a number of significant improvements among several school districts. For example, the districts of Watervliet (Albany), Poughkeepsie (Dutchess), Jamestown (Chautauqua) and Corinth (Saratoga) all experienced decreases of 40 percentage points or more in their fiscal stress score.
DiNapoli's report also highlighted: · Regions with the highest percentage of stressed school districts last year were the Mohawk Valley (15 percent); Long Island (15 percent); and Central New York (15 percent); · Fiscal stress designations changed for 81 districts last year with 60 moving to a lower stress category and 21 to a higher category; · Approximately 74 percent of school districts statewide were not in a fiscal stress category in any of the four years; and · Only 15 districts were found to have experienced stress in all four years of scoring.
The scores are based on financial information submitted as part of each district's ST-3 financial report filed with the State Education Department as of Dec. 31, 2016. Today's announcement does not include scores for the dependent school districts in the "Big Four" cities of Buffalo, Rochester, Syracuse and Yonkers. Information for these districts will be incorporated into the scoring for their respective cities later this year. The monitoring system does not score New York City.
For a list of school districts in fiscal stress, visit: http://www.osc.state.ny.us/localgov/fiscalmonitoring/schools/stresslist.htm
For the complete list of school district fiscal stress scores, visit: http://wwe1.osc.state.ny.us/localgov/fiscalmonitoring/fsms.cfm
For a copy of the fiscal stress report, visit: http://www.osc.state.ny.us/localgov/fiscalmonitoring/pdf/fouryearschools.pdf
For access to state and local government spending, public authority financial data and information on 50,000 state contracts, visit Open Book New York. The easy-to-use website was created by DiNapoli to promote openness in government and provide taxpayers with better access to the financial workings of government.
###