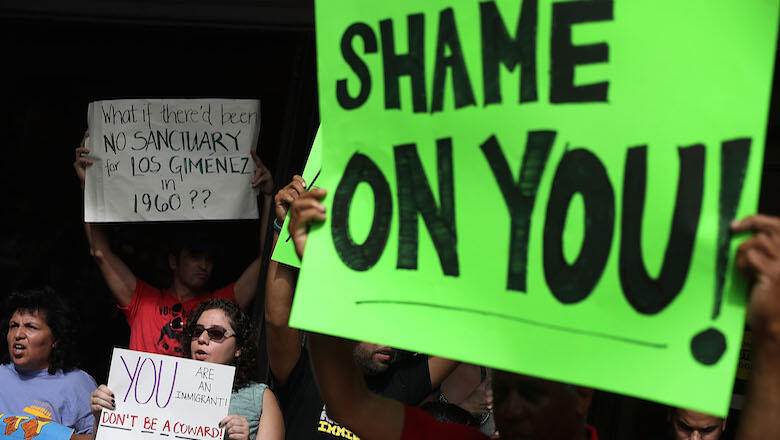 An estimated 200-300 people jammed the baggage claim area at Albany International Airport on Sunday, protesting President Trump's Executive Order banning travel to the U.S. from seven different predominately Muslim countries.
The event was one of a number of protests across the country, and was largely peaceful.
Extra security was on hand last night. The Albany County Sheriff's Dept. brought in a K-9 unit and extra deputies. Sheriff Craig Apple said he was simply asking that protesters "not disrupt the travelers paying a lot of money to come in and our of the airport."
Other protests in the Northeast took place at locations including Boston and Battery Park in New York City.
So, far, there are no reports of any travelers bound for the Capital Region detained by the executive order.
Photo: Getty Images