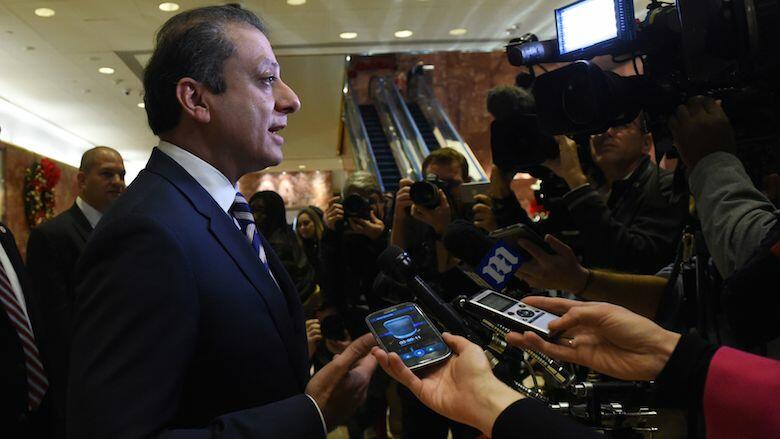 A new job for Preet Bharara.
The former U.S. Attorney from Manhattan has landed his first gig since being fired by the Trump administration on the 11th. New York Daily News reports Bharara will join the New York University School of Law as a Distinguished Scholar in Residence, effective April 1.
In a statement from the school, Bharara said "I am honored to join the NYU School of Law, one of the great educational institutions in America, and I welcome the chance to contribute in such a thoughtful setting."
810/103.1 WGY Capitol correspondent Ken Lovett, who wrote the article, says this might not be his last stop.
In fact, there has been no shortage of speculation about what Bharara might do. It's been reported that he's been angling for an appearance with Stephen Colbert to show he's camera-ready for a cable news show. He's also been mentioned as a possible Democratic primary challenger to Gov. Cuomo next year. However, he has said on several occasions that he's not interested in running for office.
Bharara was one of 46 federal prosecutors across the country asked to resign---despite the fact that he was originally asked to stay on by Donald Trump in a meeting in New York City in November. Bharara refused, and was promptly fired.
In a tweet announcing his new job, Bharara said "This is one way I plan to keep working hard on important issues I care about.
In other words, "stay tuned."
photo: Getty Images