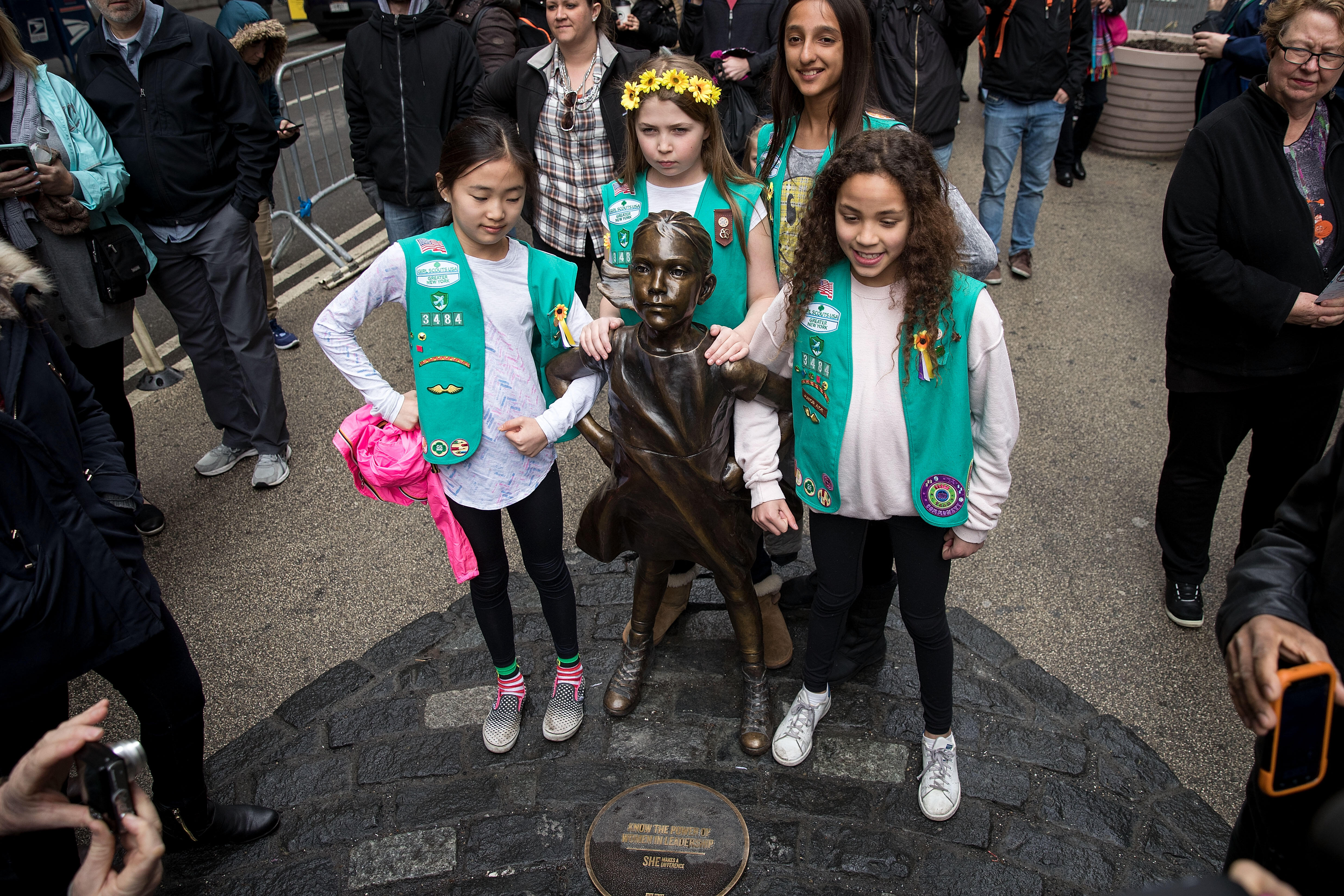 Girl Scouts with "Fearless Girl" statue in NYC
"Democracy is not a spectator sport. Our hope is that this patch program will encourage all of our girls to have a better understanding of the significance of participating in our democratic system, from exercising their right to vote, to running for office, to serving their constituents with the same passion for service and values that they learned as a Girl Scout." -Mary Buszuwski, Chief Executive Officer, Girl Scouts of Northeastern New York
A new Girl Scouts patch celebrates the centennial of women's suffrage in New York.
Women in New York gained the right to vote in 1917, three years before the 19th amendment was ratified. Lieutenant Governor Kathy Hochul says "The women's suffrage Girl Scouts Patch is the next step in the Girl Scouts' history of advocacy and empowerment on behalf of girls and women."
According to a news release from Hochul's office, the patch program, was developed by the Girl Scouts of Northeastern New York, and asks New York Girl Scouts to think about what justice means to them, how the Women's Rights Movement is a part of their lives today, and encourages them to make advocacy a part of their lives. They must learn the names of key suffragette leaders and the definition of civil disobedience, visit (virtually or in person) key sites in the women's rights movement, create a suffrage banner, and play games popular for girls 100 years ago, among other things.
View the patch here and the patch requirements here.
Photo: Getty Images