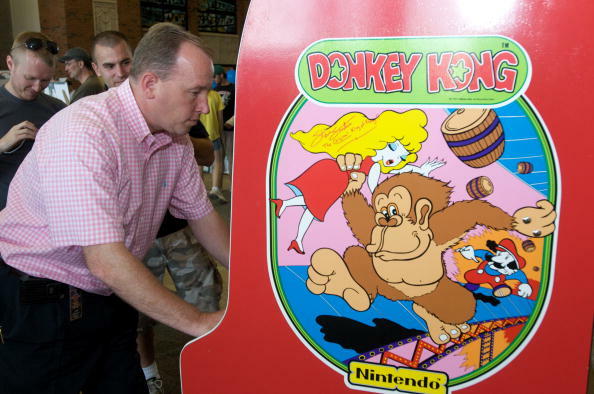 Photo: Getty Images
Some classic titles are being considered for induction into the World Video Game Hall of Fame in Rochester, NY.
The Strong Museum in Rochester considered nominations from 100 countries, judging them on such things as longevity, influence and iconic status.
The nominees are:
Donkey Kong
Final Fantasy Seven
Halo: Combat Evolved
Microsoft Windows Solitaire
Mortal Kombat
Myst
Pokemon Red and Green
Portal
Resident Evil
Street Fighter II
Tomb Raider
Wii Sports
The Class of 2017 will be announced during a ceremony at the Strong Museum on May 4th.