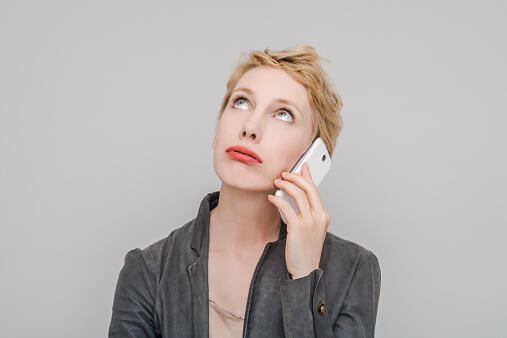 Photo: Getty Images
If it seems like you have been getting more and more telemarketing and robocalls as of late, despite efforts to stop them, you probably have. The Federal Trade Commission says the cause is due to fairly new and cheap technology that allows users to randomly dial with an auto-dialer that can comb through a seemingly endless amount of telephone numbers.
The National Do Not Call Registry Data Book for the 2016 Fiscal Year shows registrations and complaints have been steadily rising since their first report in 2003. In New York, over 1.1 million in the 518 area code alone registered on the Do Not Call list and made the highest number of complaints outside of areas in and around New York City.
Janice Kopec an attorney for the FTC says that all telemarketing robocalls are illegal unless specific prior consent has been given. Illegal calls fall into two categories, those which are completely fraudulent and those which may not be necessarily selling something illegal, but are being made in an illegal manner. Some exceptions include those that are purely informational such as surveys; political calls; or in most cases, calls from charitable organizations.
Kopec says the best defense when receiving a robocall is to hang up. She says, "…don't engage with the person, don't press 1, don't say your name, don't argue with them…everything that you do confirms that you are a working telephone number and could result in you getting more calls." She adds that if you recognize the company calling, but are unsure if the offer is legitimate, you should hang up and look for a trusted number for that company to see if the promotion is real.
The FTC offers a number of other ways to help remedy the problem of unwanted calls like adding your number to the Do Not Call list, checking with your specific carrier to see if they offer call-blocking services, taking advantage of new call-blocking apps and telling legal telemarketers if you want to be removed from their lists. If calls persist after one or more of these actions, a formal complaint should be lodged.
More information on all of the above can be found on the Federal Trade Commission web site.