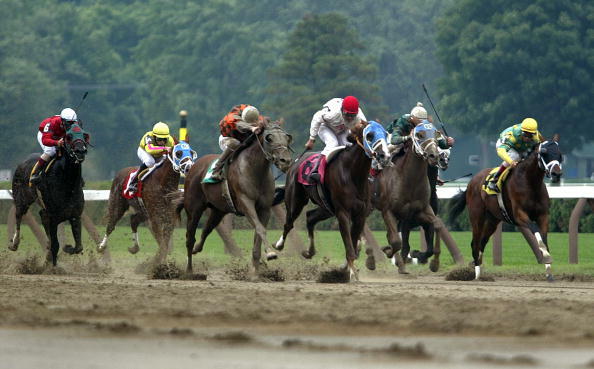 The 2017 Saratoga season is over, and, by all accounts, it was a lucrative one.
NYRA says a record-breaking $676 million was bet from all sources during the 40-day season this year, a 4.4% increase over the previous mark set in 2015. That number includes more than $157 million bet at the track.
Total paid attendance topped 1.1 million.
"After the meet is over, we get together," said NYRA CEO Chris Kay. "We see what worked, what didn't, how can we improve it, and what's new out there."
On the other hand, the State Gaming Commission says a record of another sort was set as well, with the deaths of 19 horses, either during training, or following an injury sustained during a race.
A 2015 study says the economic impact of the track is around $237 million.
photo: Getty Images