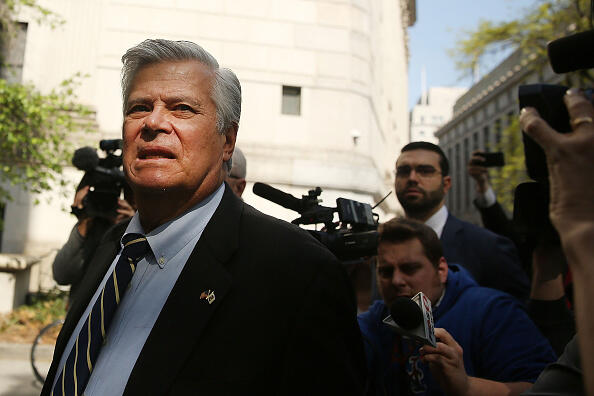 No verdict yet in the retrial of a former state lawmaker.
The jury in the corruption trial of former Senate Majority Leader Dean Skelos and his son Adam could face a deadline of sorts, as U.S. District Judge Kimba Wood promised to excuse a member of the panel later this week for a vacation.
If no verdict is reached by then, while the juror would be replaced by an alternate deliberations would start from scratch.
Skelos accused of using his office to pressure companies to give his son no work or no show jobs, in return, prosecutors say Skelos promised to vote for legislation needed by those companies.
Photo: Getty Images