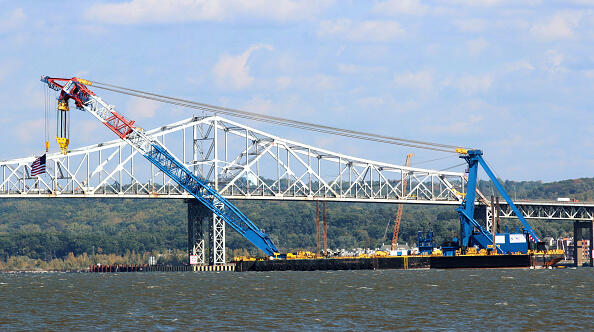 A petition is going around that seeks to change the name of the Governor Mario Cuomo Bridge back to the Tappan Zee Bridge.
The name is a tribute to the former leader of New York and the father of current New York Governor Andrew Cuomo. The bridge connects Westchester County and Rockland Country and replaces the Tappan Zee Bridge.
The petition can be viewed HERE and has over 40,000 signatures as of 3:00pm Monday.
The New York legislature voted to rename the bridge earlier this year.
Photo: Getty Images