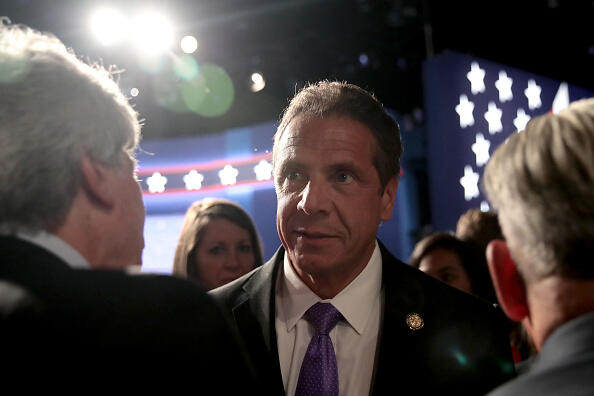 A one-time state worker has filed suit against a former top Cuomo administration official in a sexual harassment case, and says Gov. Cuomo's office ignored her allegations.
Lisa Marie Cater, who worked for Erie County DMV, says Sam Hoyt, a former Vice-President of Empire State Development, sent her a lewd photo and groped her.
"It has been very difficult for me to come forward with this," Cater said. "I have faith that the justice system will prevail, and that not another woman will have to go through what I went through."
In the lawsuit, filed over the weekend in Manhattan, Cater contends that Cuomo administration officials asked her if she was looking for money, and said they just wanted the whole thing to "go away."
Cuomo's top counsel, Alphonso David, is quoted as saying three separate agencies have investigated Hoyt, who stepped down from his post in October. David further claims Cater has not co-operated. He also claims Cater reached a $50 thousand settlement with Hoyt, a settlement Cater claims was "in exchange for silence."
photo: Getty Images