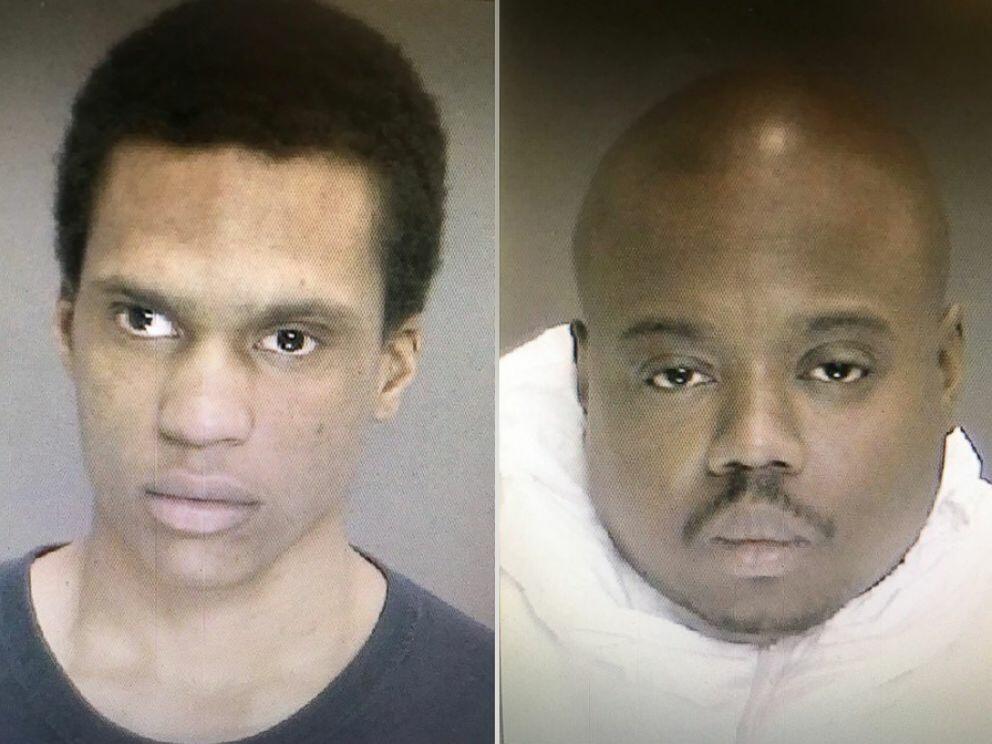 Pictured: Justin Mann (left) & James White (right)
Some legal maneuvering in the case against two men accused of last month's murder of four people in a Lansingburgh apartment.
The idea, to keep Justin Mann and James White behind bars until an indictment is in hand.
Those indictments did not materialize by Thursday because of what some published reports say may be a potentially improper police interrogation.
As a result, DA Joel Abelove opted not to move ahead with a preliminary hearing.
Mann's attorney, Joseph Ahearn, was asked about it outside the courtroom.
"What happened as a legal maneuver was the District Attorney wasn't prepared to move forward with the hearing, the District Attorney essentially subverted the purpose of the statute by just filing a new felony complaint, because they couldn't indict it in time."
A new murder charge has been filed against James White and a parole violation hold is being used to keep Justin Mann behind bars.
WGY Legal Analyst Paul Harding of Martin, Harding and Mazzotti says it's somewhat unusual, but not necessarily a sign of a problem.
"Does it normally take more than six days to get this together? It normally doesn't and it's got a feel to it, but I think we're gonna find they're gonna have two indictments, it could be before Tursday's preliminary hearing."
White and Mann are accused in the murders of Shanta Myers, partner Brandi Mells, and Mells' two children, Jeremiah and Shanise.
Harding says prosecutors may be buying more time to work on compiling evidence and obtaining the indictments.
Greg Cholakis is representing White, and says "Prosecutors do want to avoid a preliminary hearing if they can. I understand that, usually it ends with them being either indicted or released."
Harding says the urgency of the case is causing some of this legal wrangling.
"I know that they would want to do this and get this done right, maybe six days wasn't there for a preliminary hearing, therefore I guess the theme is that you could have held off on the arrest, but nobody wanted these guys out if in fact they are the ones that committed the crime."
The Times-Union reports there may be an issue with a statement Mann made to investigators during questioning.
Cholakis adds "It is their belief that that they got 'em an extra six days for a preliminary hearing, which means another six days to put their case their case to the grand jury and the judge agreed."
Harding says this is all about buying some extra time.
"They've got some extra time to look at the evidence, to hear from witnesses, to hear from police officers, and to then make that decision, whether there's enough evidence to bring forth these charges."
A memorial service for the victims will be held Saturday afternoon at 1:30 at Troy Middle School.