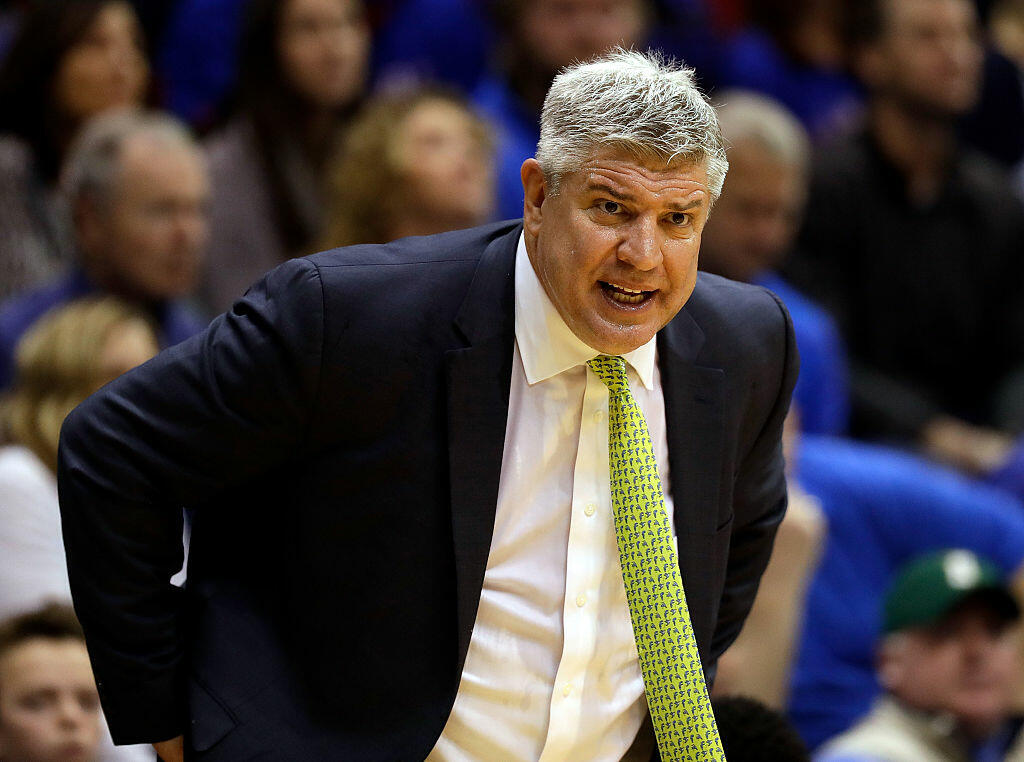 Getty Images
LOUDONVILLE, N.Y. -- Siena College has accepted the resignation of men's head basketball coach Jimmy Patsos.
Br. F. Edward Coughlin, O.F.M., Ph.D., president of Siena, and John D'Argenio, vice president and director of athletics, met with team members today to inform them of the resignation.
"Our men's basketball program is among the many treasured traditions at Siena and a source of great pride among students, alumni, fans, and supporters. Over the years, the team has celebrated wins on some of the sport's biggest stages, and, experienced difficult losses and disappointments. Most importantly, the program has consistently represented the College with class, honor, and integrity.
"Siena's founding Franciscan tradition calls upon us to honor the fundamental dignity of every person. Our core values demand compassion and help shape a community where all should feel welcomed, respected, and cherished. As we look forward to a new chapter in Siena men's basketball, our shared commitment to upholding these ideals will continue to guide us," said Br. Coughlin.
The College will immediately begin a national search for a new head coach.