Most Popular Jelly Bean Flavors In The U.S.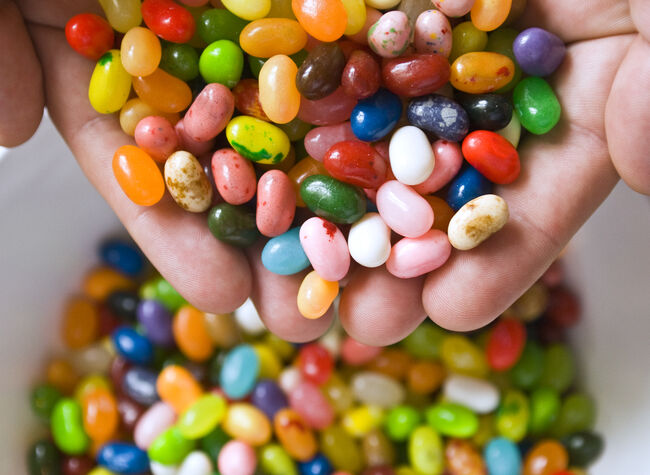 Easter is right around the corner and that means it's jelly bean season. Everyone has their favorite flavors and with over 200 different jelly bean flavors out there, there are plenty to choose from, but some are definitely more popular than others. And these are the top 10 jelly bean flavors in America.
Buttered Popcorn- Love it or hate it, this salty, buttery candy bean is the top flavor in the country.
Cinnamon- Up from the #3 spot last year, the spicy red jelly bean is popular.
Black licorice- It's hard to believe that this strong flavor was actually number one two years ago, but now it's on a losing streak.
Cherry- It's a classic flavor that's been around forever and while it's not in the top spot it held for more than 20 years, it's still in the top five.
Watermelon- People love the juicy, fruity flavor from coast to coast.
Juicy Pear- This is a newer flavor and it's already pretty popular.
Toasted Marshmallow- This one moved up two spots from last year because people are into that creamy, sweet taste.
Orange- This classic flavor remains solidly in the top 10.
Strawberry- They're moving up in popularity and cracked the top 10 this year.
Green Apple- While they fell from their #8 spot last year, this old school jelly bean flavor is still riding high.
Photo: Getty Images

Chuck and Kelly
Want to know more about Chuck and Kelly? Get their official bio, social pages & more on News Radio 810 & 103.1 WGY!
Read more