Drinking is the Key to Happiness. But There's a Catch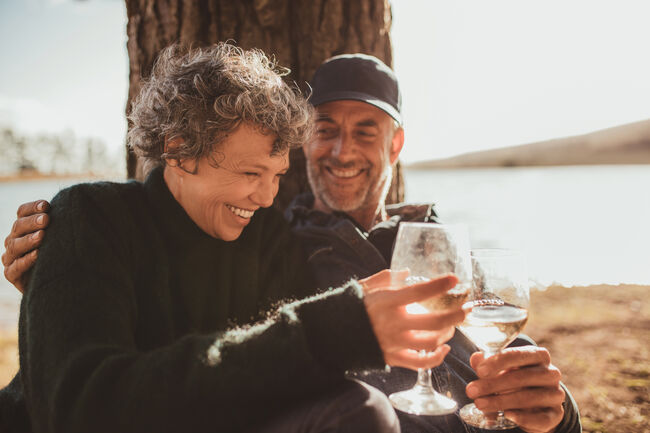 Turns out drinking maybe the key to happiness. But, not alcohol. Drinking water may make you happy.
According to a new poll, the average American drinks about five glasses of water a day, with most people thinking that's the recommended amount, when in truth, experts say you should drink eight.
But interestingly, the survey finds the more water a person drinks each day, the more likely they are to say they're "very happy." For example, of those who drink 10 or more glasses a day, 80% say they are "very happy," while only 18% say they are "somewhat happy." Meanwhile, for those who drink four glasses a day, 45% said they were "very happy," and 34% of those who drink two glasses a day said the same.
But, the survey notes that the people who were most likely to say they were "not very happy" were those who didn't drink any water, with 24% responding that way.
So, why aren't people drinking enough water if they know it's good for them? Well, the top reason given was "I don't feel thirsty often," something 44% of people claimed.Other reasons include: 
I prefer to drink other beverages (42%)
No time to get water (34%)
I forget to (33%)
I don't like paying for bottled water (25%)
I don't trust water from the tap (22%)
I don't like the taste of water (19%) 
Photo: Getty Images

Chuck and Kelly
Want to know more about Chuck and Kelly? Get their official bio, social pages & more on News Radio 810 & 103.1 WGY!
Read more